This is our offering to you - the first item in your TOOL KIT to Bond with your Horse. Five important questions to ASK when you approach your horse. These questions help establish a bonded trust between you and any equine, assuring communication both ways and adding positive experiences to the interactions.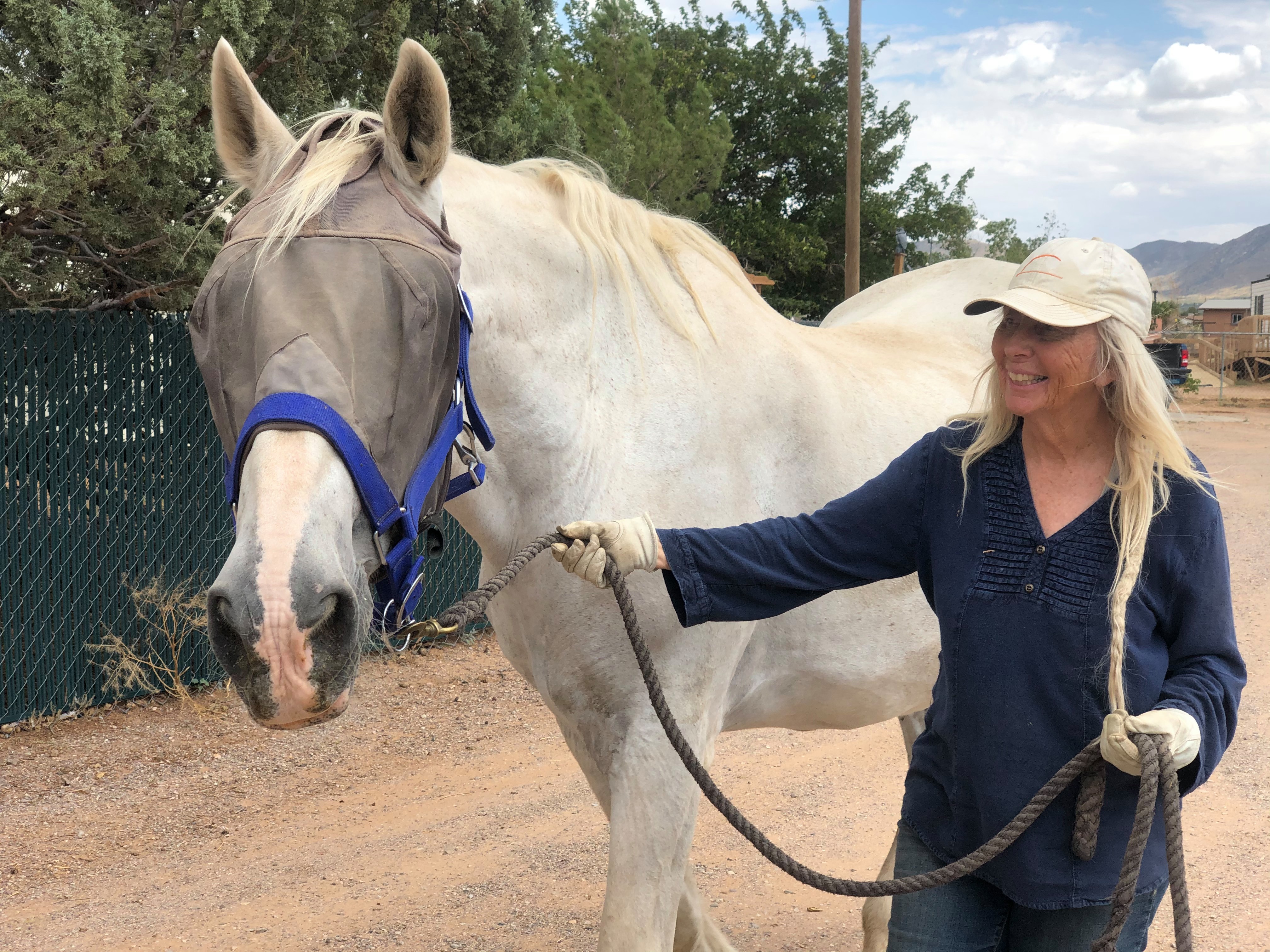 Hi, I'm Katharine Chrisley-Schreiber
I'm a life-long horsewoman who has studied under some of the world's Masters of Classical Horsemanship. I have ridden and taught most disciplines through 5 decades of study - from Western riding as a child, to Saddle Seat, Driving, then Hunter/Jumpers, finding and falling in love with Dressage and then Eventing. As I watched horses interact with humans, I saw patterns of comprehension and misunderstandings that were always based upon the actions (or lack thereof) of the human.
My grandmother was a midwife and herbalist, teaching me the way of her ancestors, inspiring me to get my degree as a Natural Health Counselor. I have a degree in Veterinary Assistance and worked for several equine Veterinarians through the years. I was in charge of the contagion block at a small animal hospital, which helps me now in my role as the Founder and CEO of Dharmahorse Equine Sanctuary in the high desert of New Mexico. We give respite, rehabilitation and compassion to horses at risk, often in need of healing or long term, special needs care. "Dharma" comes from the Sanskrit word "dhri" which means "to support" - we Support Horses.
I am published in national magazines (since 1975), from Dressage & CT to Western Horseman to New Mexico Magazine. I am a columnist for Natural Horse Magazine and local newspapers.
I am featured in the award winning films "Listening to the Horse" and "The Horseman's Summit".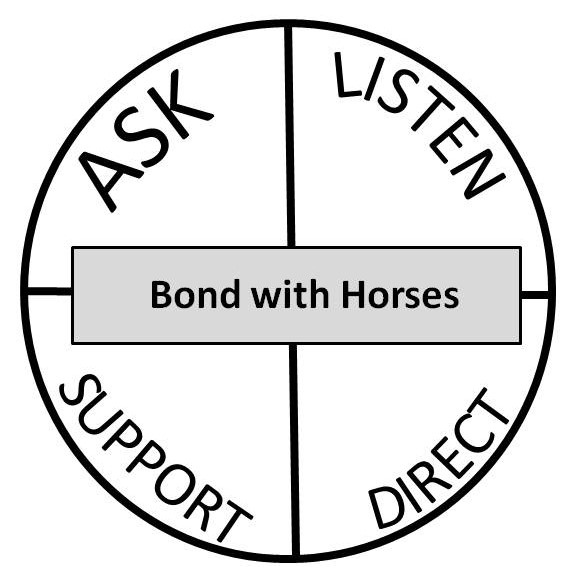 The 4 Keys to Understanding.
Necessary practices to gain trust.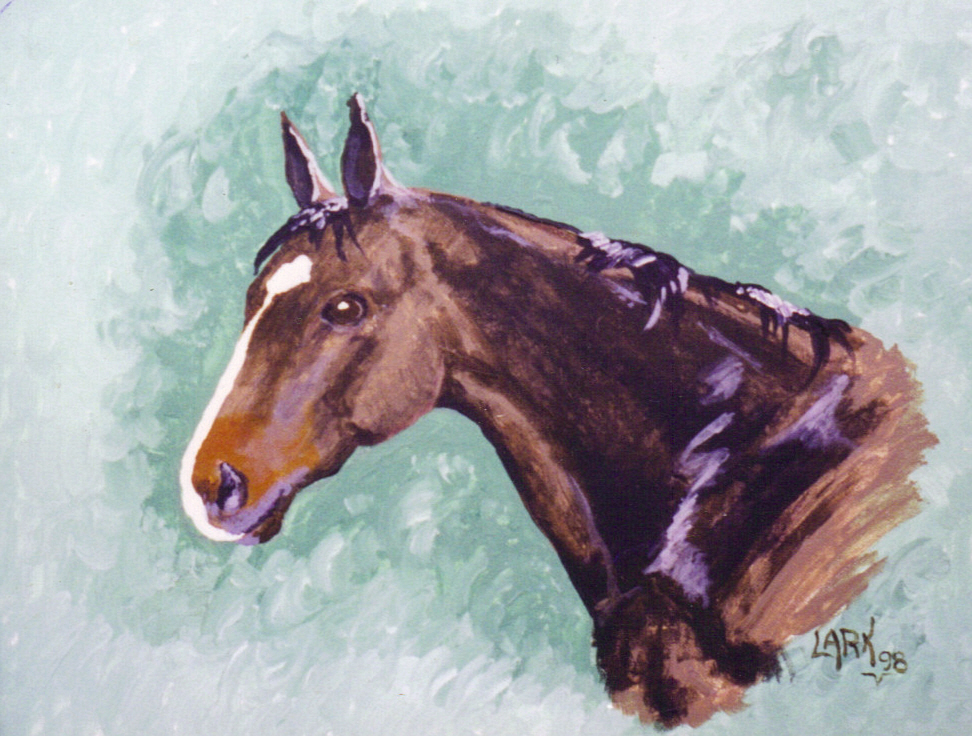 Every horse is born deserving comfort and compassion.
Our philosophy and Modality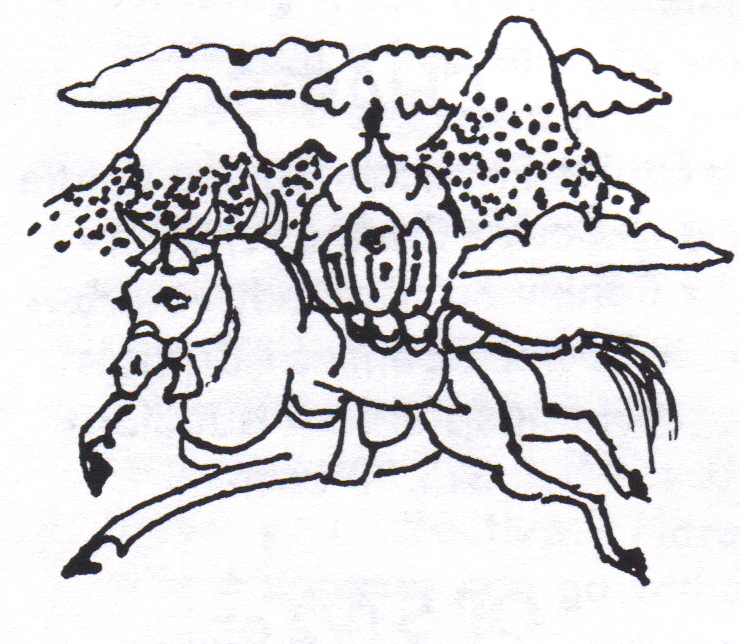 Compassion not Compulsion
Communication is the foundation.