Illustrations and descriptions fill these chart forms, giving a profound overview of how your horse experiences the time spent in your company. Insights into how you can make him more comfortable will enhance all aspects of your relationship. Articles and diagrams direct you through centuries old methodologies like Reiki and modern outlooks on water therapies and more.
Learn about the horse's physical body and energy meridians that affect his responses to equipment, handling and riding. Discover ways to enhance his well-being through Nature and Compassion.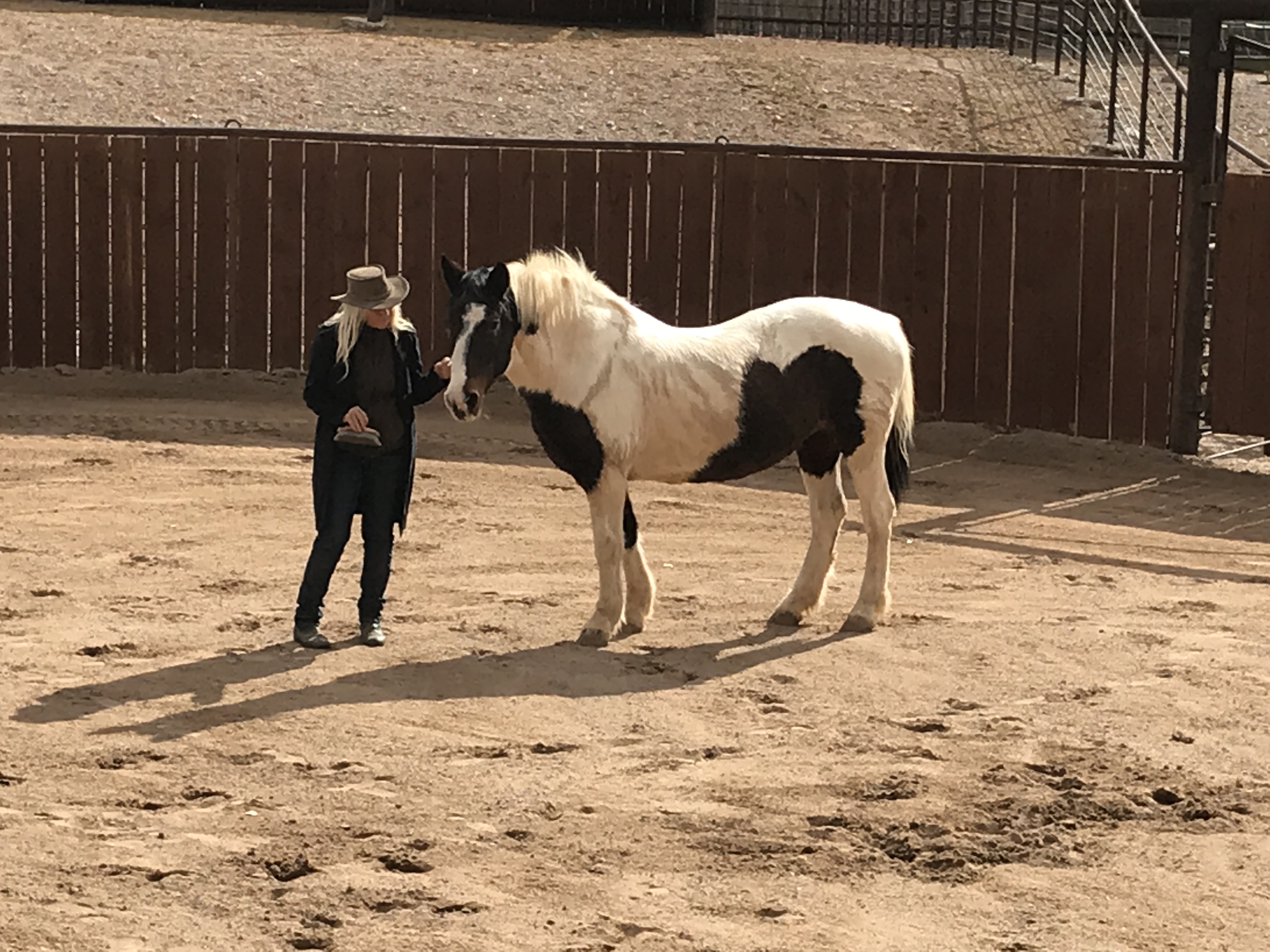 Hi, I'm Katharine Chrisley-Schreiber
I'm a life-long horsewoman who has studied under some of the world's Masters of Classical Horsemanship. I have ridden and taught most disciplines through 5 decades of study - from Western riding as a child, to Saddle Seat, Driving, then Hunter/Jumpers, finding and falling in love with Dressage and then Eventing. As I watched horses interact with humans, I saw patterns of comprehension and misunderstandings that were always based upon the actions (or lack thereof) of the human.
My grandmother was a midwife and herbalist, teaching me the way of her ancestors, inspiring me to get my degree as a Natural Health Counselor. I have a degree in Veterinary Assistance and worked for several equine Veterinarians through the years. I was in charge of the contagion block at a small animal hospital, which helps me now in my role as the Founder and CEO of Dharmahorse Equine Sanctuary in the high desert of New Mexico. We give respite, rehabilitation and compassion to horses at risk, often in need of healing or long term, special needs care. "Dharma" comes from the Sanskrit word "dhri" which means "to support" - we Support Horses.
I am published in national magazines (since 1975), from Dressage & CT to Western Horseman to New Mexico Magazine. I am a columnist for Natural Horse Magazine and local newspapers.
I am featured in the award winning films "Listening to the Horse" and "The Horseman's Summit".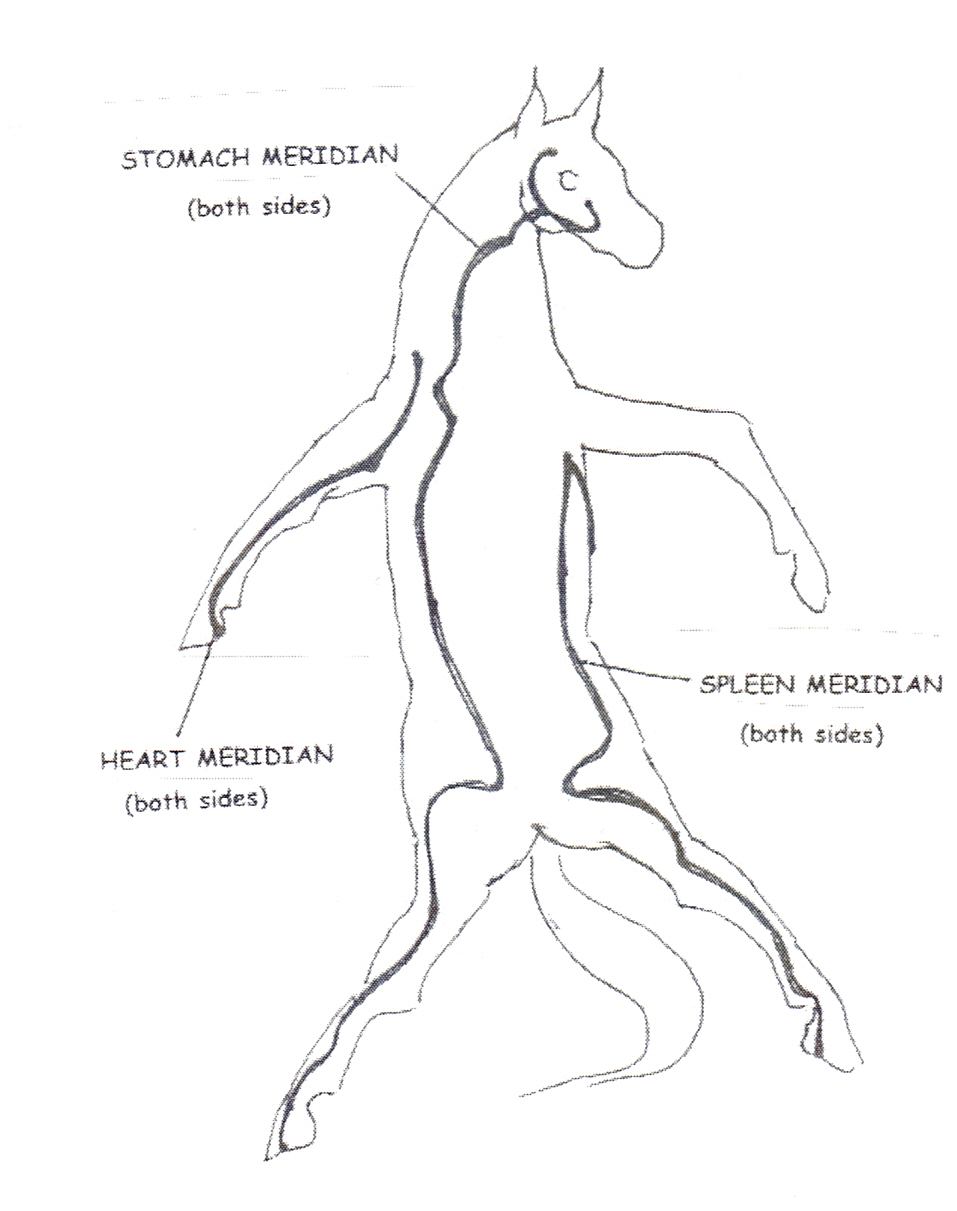 Meridians that are affected by tack.
Many systems in the body are contacted by the equipment we use.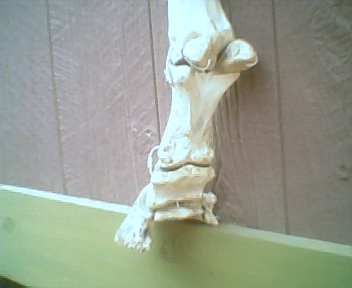 Bones in the equine leg are intricate.
Learn the relationship of the horse's legs to the bones in our fingers.
Appreciating horses is the first step to understanding them.
Horses will always shrink away from aggression; they will be drawn to kindness.
Course Curriculum
Available in days

days after you enroll

Body Awareness Module