In this video, we show a large assortment of bits used in horses' mouths and bitless bridles with detailed descriptions of how they work. We show, with an equine skull, how the bit sits in the mouth and explain the aspects of severity and how comfort is the most important factor.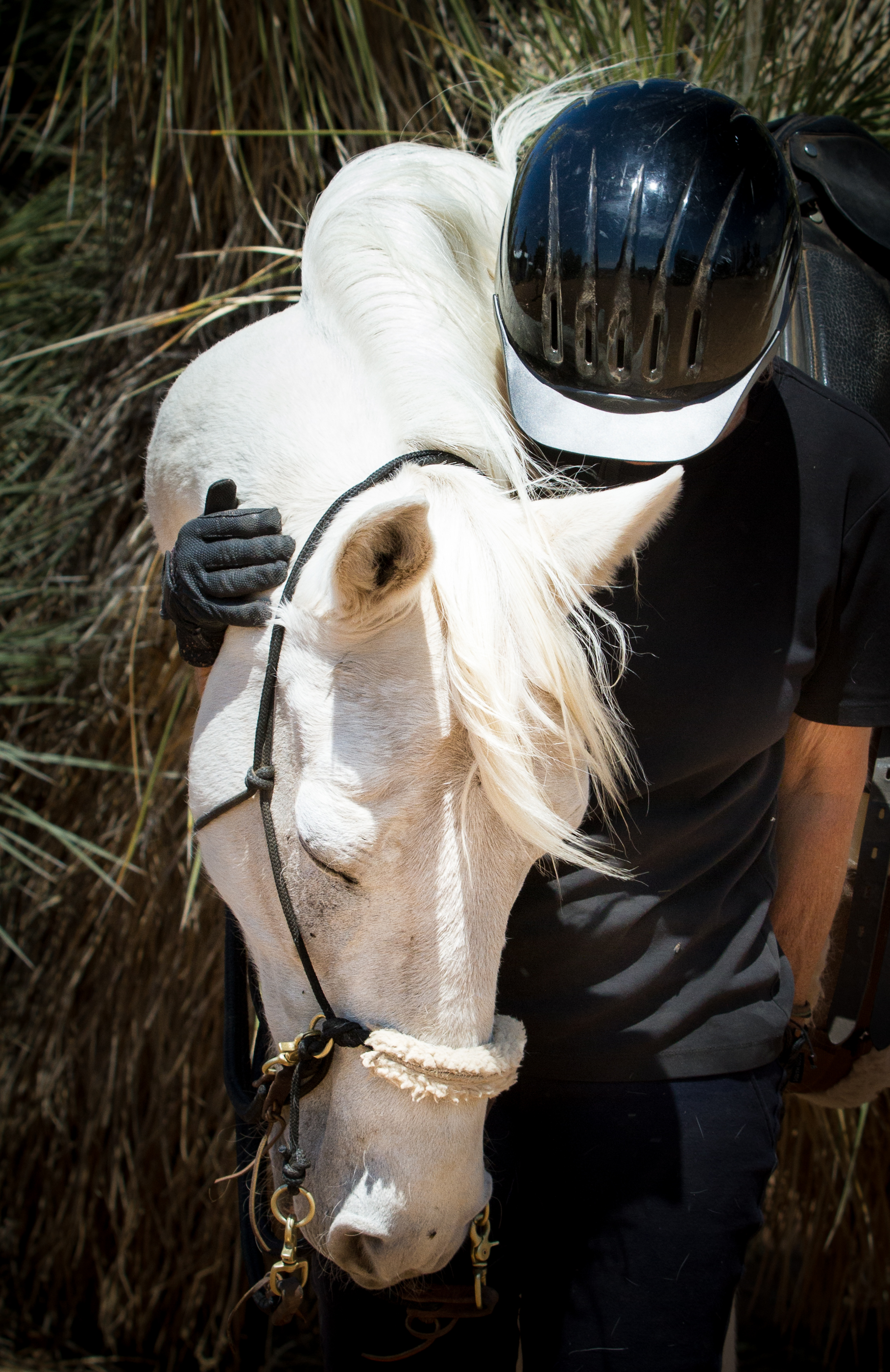 Hi, I'm Katharine Chrisley-Schreiber
I'm a lifelong horsewoman with experience in many disciplines, having trained horses in Dressage, Eventing, Saddle Seat, Western and as Trail Horses. I am a proponent of bitless bridles (and barefoot care) and have studied under some of the world's most respected trainers. I have been a Horse Show judge since the 1970's and have seen just about every type of equipment you can imagine used on horses through all those years. What I have come to know is "Less is More", that riding is based upon communication, not submission.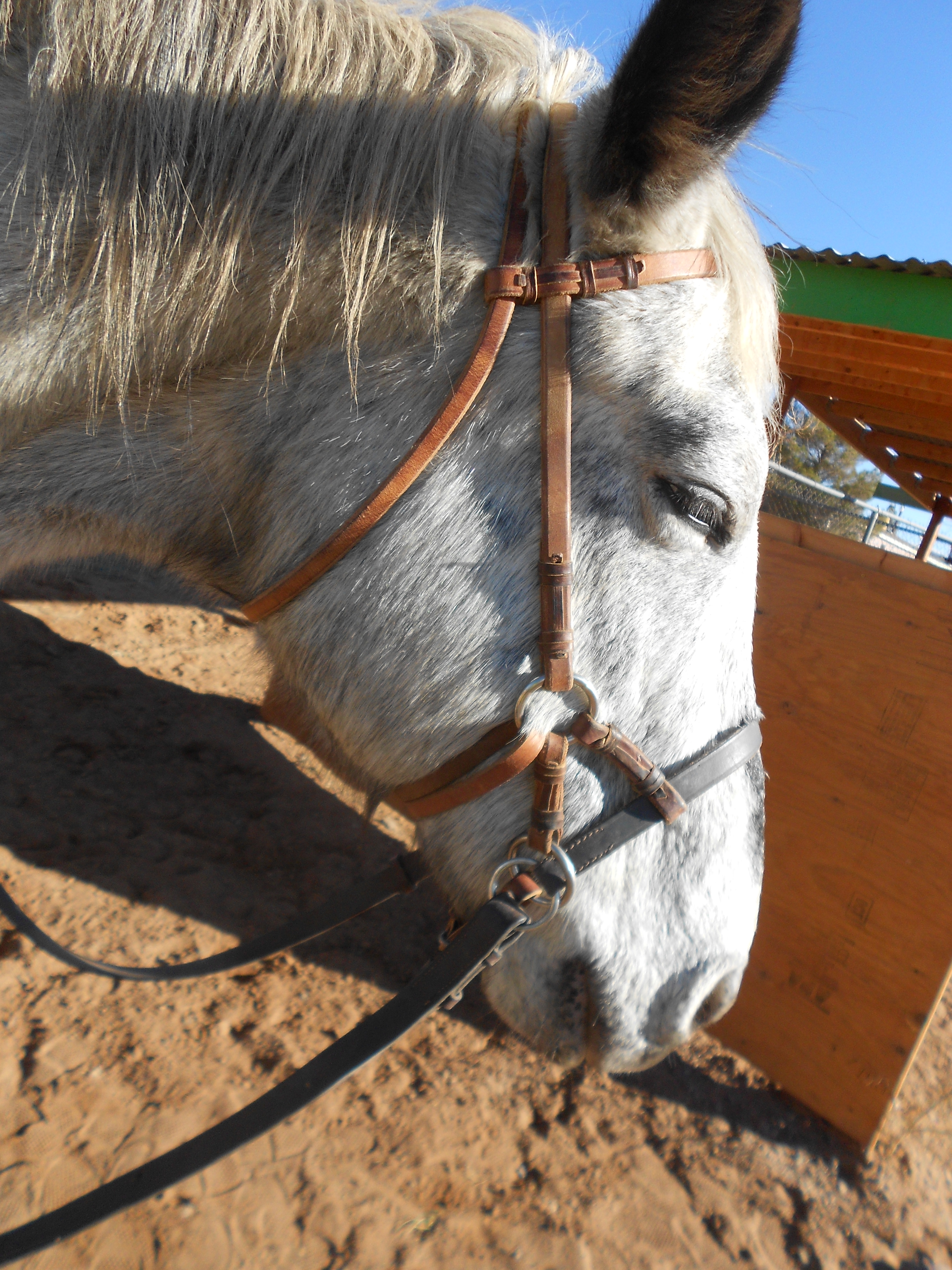 Bitless bridles work on the horse's nose and face.
Most horses prefer them; some horses are more used to carrying a bit in their mouth.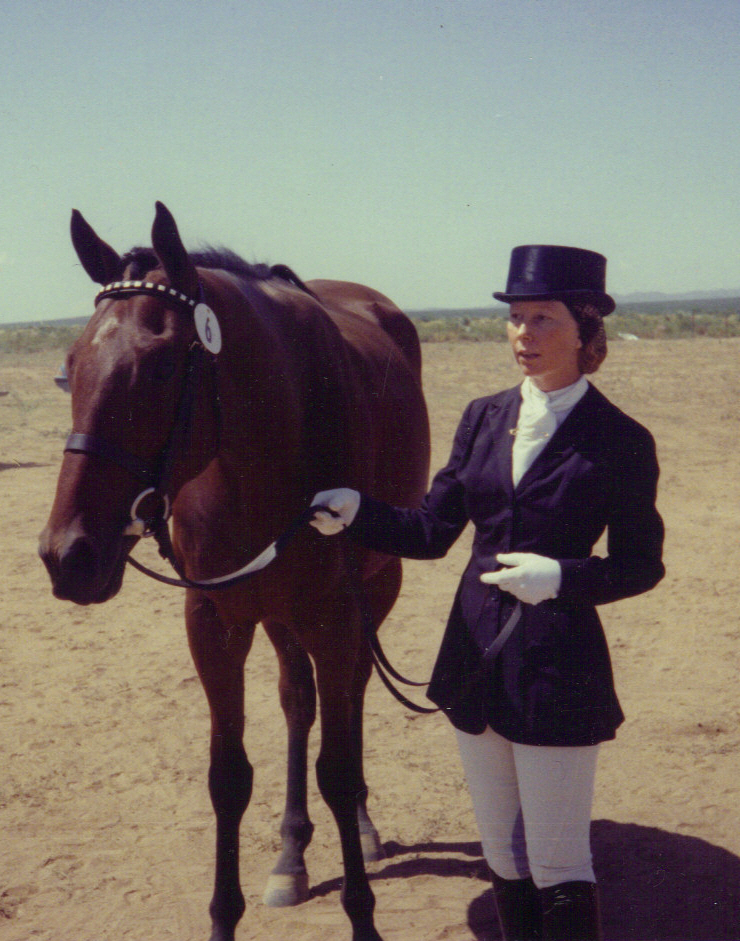 The young Dressage horse is ridden with a mild bit - bits are required for competition at this time.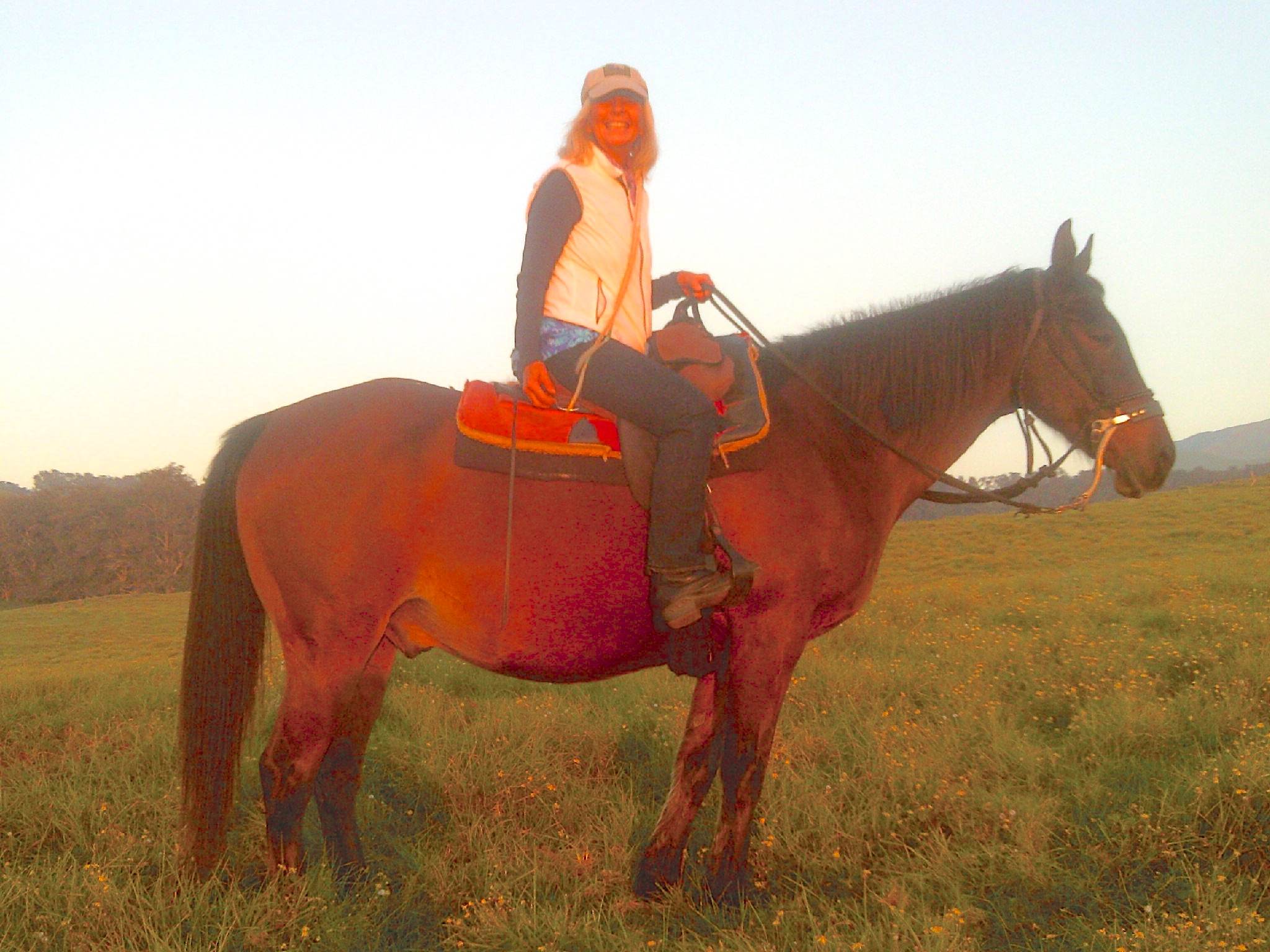 A bitless bridle with leverage.